Kieren Hyland
Posted 23.08.2013
Category:
Each week we have a hunt of the digital landscape to find the latest and greatest digital marketing stories from around the world.
This Week In Digital Marketing (the extra big, we skipped a week edition).
Marketing Nerds unite against Google. Viva la revolution!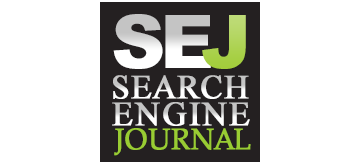 Marketers are starting to get very angry with Google. By pushing organic results below the fold (for certain queries) and instead having only paid ads and Google in there, some say that they are destroying SEO.While it is admittedly, only on a small amount of search queries, are we seeing the beginnings of a new trend that will render SEO useless? SEJ looks at a few potential strategies that we can use to get back at Google. Are they just trying to squeeze out more profits? Should we be outraged? Read this and make your own decision….
The Best WordPress Plugins You Haven't Heard Of

WordPress is an amazing tool to create websites quick and easily (and free!). So much so that one fifth of the entire web (you read that right… of one whole internets) uses it. Part of the power of WordPress is through its plugins, which make it easy to do pretty much everything. SERPs.com have released a list that they think are the best free plugins that you probably need to use. Broken link checker alerts you when you have broken links, meaning readers and search engines won't get frustrated when cruising through your website. WP SlimStat is a great tool to use in conjunction with other analytics programs. It focuses on WHO they are (geo & device info) and where they go on the site. Find this and more here...
Canon Debuts Its First 'Facebook Ready' Camera

If you can't beat 'em, join 'em. Canon has decided to join 'em with their new digital camera 'PowerShot' that allows user to upload their photo's or videos straight from the camera onto Facebook – provided its hooked up to an internet source. On top of the Facebook PowerShot, Canon are also introducing 3 other PowerShots that allow users to send images taken to their smart phones via an App and use a new mode on their camera specifically designed to shoot the sky at night in amazing detail. Read all about it here.
How Brands Are Using Instagram's New Video Upload Feature

The competition between Vine and Instagram grows fiercer as Instagram's newest feature is introduced. Following on from its introduction of video a few months ago, users can now upload pre-filmed videos to their profiles. The dynamic of this allows brands to film and edit more professional videos to upload to their profiles as opposed to having ones filmed on a phone. This changes the competitive landscape in Instagram's favour and since Vine is video only, it will be further disadvantaged by this adaption. Check it out here.
How To Scale Content Marketing
Widely considered to be one of the pillars of digital marketing, content marketing is ever increasing in importance (thanks to Google's algorithm changes). And it makes sense, no matter how high you rank in a search engine, if you can't capture their attention and close the deal then it's all been to waste. Always be closing. Extending on from this, since content marketing can be a slow process, all marketers should ask themselves – how do I scale my content marketing? Putting your content in front of as many people as possible is the bottom line, and 'Kaiser the Sage' talks more about how to do this here..
What's The Deal With Google+ & Search Rankings?

Controversy in the field of SEO. After Moz released a story detailing their study that showed the correlation between Google +1's and higher search rankings, Google head of spam, Matt Cutts, came out with a statement completely contradicting this study. He stated that just because there is a correlation, doesn't mean there is causation. Or in other words, content doesn't get ranked well because it has lots of +1's, but rather it gets ranked well because it is good content (and thus has lots of +1's). Moral of the story? Spend your time making great content, not chasing +1's. Find out more..
Google Analytics Resources for 2013

If you don't know about Google Analytics and you work in SEO…well…then you definitely don't work at Young & Shand. But for those who aren't in the know (or want next level Analytics prowess), Kissmetrics have done a one stop guide for all things Google Analytics, and it's fully up to date. Everything from the basics, to how to interpret results and how-to's, on documentation and how to find help, and even the best blogs where you can learn from the best. Read it, embrace it, sleep with it, and maybe even take it out for a nice seafood dinner. This is how you become the best. Check it out here…
On A Lighter Note
Employee's are our greatest asset. No debate. But how are we supposed to properly train new staff? Well, this Wendy's instructional video goes the extra mile, complete with LSD inspired instructional raps. Standard practice really.
http://www.youtube.com/watch?feature=player_embedded&v=IUKDspx0LZ0